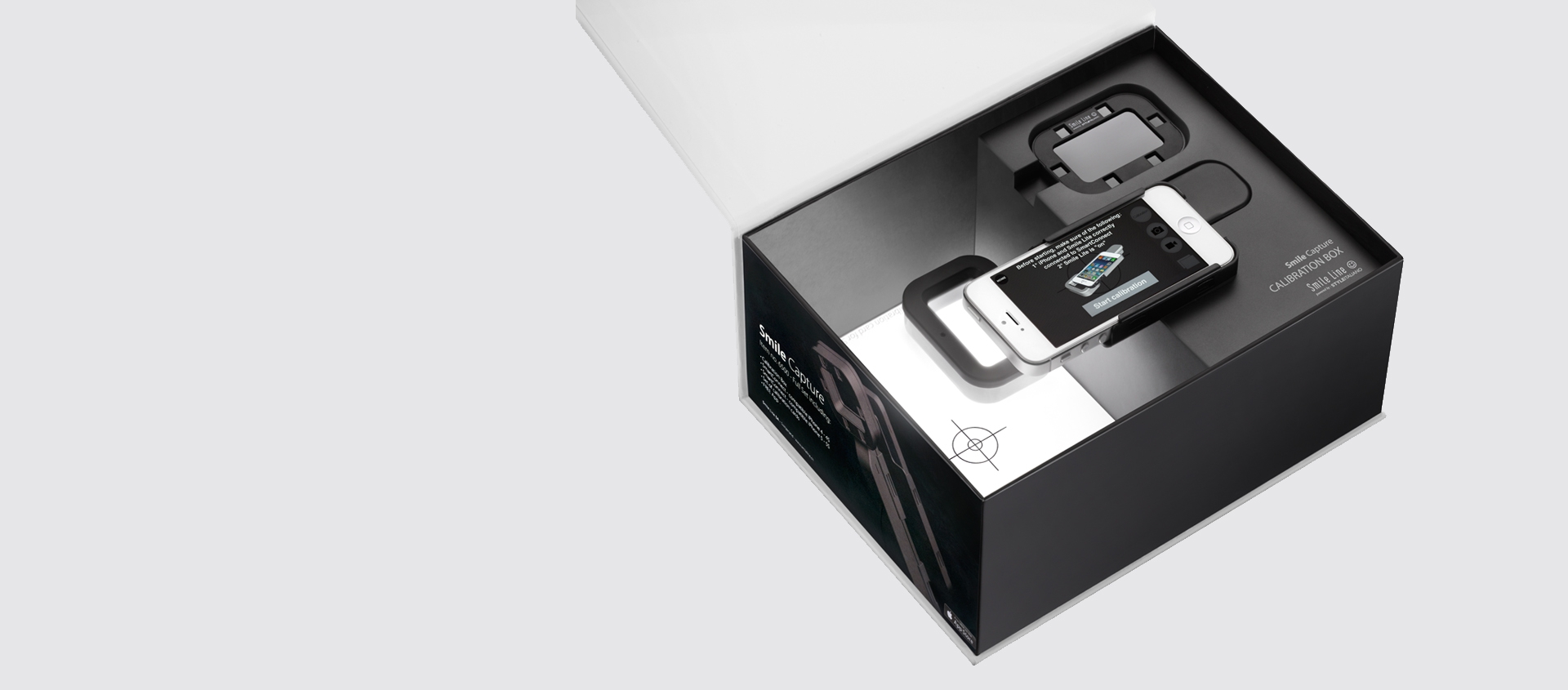 SMILE CAPTURE 2016
DENTAL PHOTOGRAPHY BECOMES A SNAP
Instant image transfer, sharing of information on social networks... today this has become a habit for most of us. With no doubt the major argument for an optimized communication between the dentist and lab.
Smile Capture is a set of accessories that allows you to take professional and high quality pictures and videos with your smartphone (iPhone or Samsung) and the Smile Lite.
A choice of 10 adaptors (to be ordered separately) allowing to connect the Smile Lite and the smartphones completes this system, simple and easy, yet very performant.
Very important, an App (download for free on AppStore or PlayStore) was developed as a full part of Smile Capture.
Item references
Description

Items no.

Smile Capture 2016 complete set, inclu.: calibration box, set of 9 calibration cards, App for iPhone or Android

6550-16

SmartConnect universal adaptor

6560

Calibration cards « A », high-value & low value (2 pcs)

6552-A

Calibration cards « B », high-value & low value (2 pcs)

6552-B

Calibration cards « C », high-value & low value (2 pcs)

6552-C

Calibration cards « D », high-value & low value (2 pcs)

6552-D

Calibration card « E »

6552-E

Adaptor for iPhone 5, 5S, SE

6551-iPhone5

Adaptor for iPhone 6, 6S

6551-iPhone6

Adaptor for iPhone 6plus, 6Splus

6551-iPhone6P

Adaptor for Samsung Galaxy S4

6551-Sam-S4

Adaptor for Samsung Galaxy S5

6551-Sam-S5

Adaptor for Samsung Galaxy S6

6551-Sam-S6

Adaptor for Samsung Galaxy S6 Edge

6551-Sam-S6E

Adaptor for Samsung Galaxy Note 3

6551-Sam-N3

Adaptor for Samsung Galaxy Note 4

6551-Sam-N4

Adaptor for Samsung Galaxy Note 5

6551-Sam-N5
...In the same category
Dental photography, shade taking